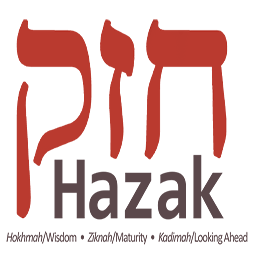 Let us introduce you to Hazak:
Hazak (the word) means strength, but each letter represents something more:
The Het represents Hochma, meaning Wisdom
The Zayin stands for Zikna, meaning Maturity
The Kuph stands for Kadima, meaning Looking Forward
Hazak members epitomize each of these values.
It was created to provide structured programming for the older members of the United Synagogue Congregations.
At times, we may share programs with other Hazak chapters. We bring together people with experience in leadership and provide an outlet for making that experience work for the development of our congregation. Hazakniks have led the way and set the example for the generations that follow.
Selma Eizman
Hazak of TI
Join us on Wednesday, January 24th as we Present:
"Stuck In The Middle"