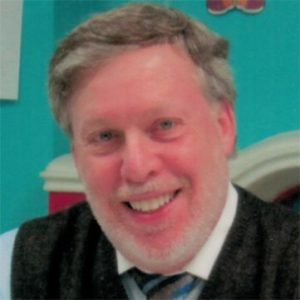 Rabbi Schnitzer received his ordination from the Rabbinical Seminary International and has been the Rabbi of Congregation Tifereth Israel since 1998. He earned a Masters of Education while serving as a music teacher for the Neshaminy School District where he has taught for 30 years. He also continues to perform professionally as a percussionist.
In addition, Rabbi Schnitzer is a Marriage and Family Therapist, having earned a Masters of Science in Counseling from Holy Family University.
During his tenure at Congregation Tifereth Israel, Rabbi Schnitzer instituted a weekly Tanach study group, the Shabbat morning Parshat Ha'Shavuah study group, the Lunch
and Learn program, the monthly Ask the Rabbi and continues to develop new and exciting Adult learning opportunities. He also enjoys working with and teaching in our Hebrew School and J.T.E Program.
Rabbi Schnitzer has been a guest lecturer for many organizations including, Jewish Women International, the Bucks Jewish Leisure Club, Hadassah, Y.J.L.C., and various synagogue groups from Connecticut to Jacksonville, Florida.
Rabbi Schnitzer has a wide range of interests and talents that include, organic gardening, cooking, and was trained in Shiatsu massage. He has been married to Nancy for 37 years and they are the proud parents of Rebecca and Jonathan.